WHEN: Opening Saturday June 4th, 6-9pm during Arts Alive! The show will be open through Sat, July 2nd.
WHERE: 233 F Street
Whether you're observing a big cat of the wild or the mid-sized domestic version, you can easily be mystified by the graceful and empowered movement of a feline. Cats of the wild do not MEOW, domestic cats have developed this behavior to communicate with humans. Their large eyes, soft fur and calming purrs make them one of peoples' favorite pets. Artist Kat Olsen says a cat's "purring is relaxing. When you pet them you can feel it that they love you and you love them." Artist Tawnya Costa, adores cute little kittens. She says "they're snuggly" and "they can be very sweet". She also says cats are funny because they can sleep in all sorts of positions, anywhere and everywhere.
In Ancient Egypt, cats were considered magical, divine, and godlike. They have never forgotten this! They will barge into a room, demand your attention and you will abide. They plop themselves down on your keyboard or book and expect to be petted. Artist Deanna Huse said about her cat Chloe "Sometimes if I don't give her enough attention she yells at me."
The feline has been an artist's muse since Ancient Egyptian cave paintings. And during the Sung Dynasty (960-1279) cats in China became a symbol of good luck so artists began to showcase them in paintings and sculptures.
In our culture today, cats are so popular they RULE the Internet. "Cats" is one of the most frequently typed words in search engines. Videos starring the fabulous feline account for more than 26 billion views on YouTube. Why ARE cat videos so popular?
Cats entertain us by reminding us of ourselves and can make us laugh about it all. These beautiful creatures that easily panic, who laze around in the sun, and have questionable judgement, embody a predisposition that is just as human as it is feline. They are sometimes cruel and indifferent, yet can overcome these traits with warmth and gentleness.
Cats are our family and so we would like to dedicate our exhibition, MEOW, to all the beloved felines we've lost this year:
Boom Boom, Dusty, Lily, Cali, He who can not be named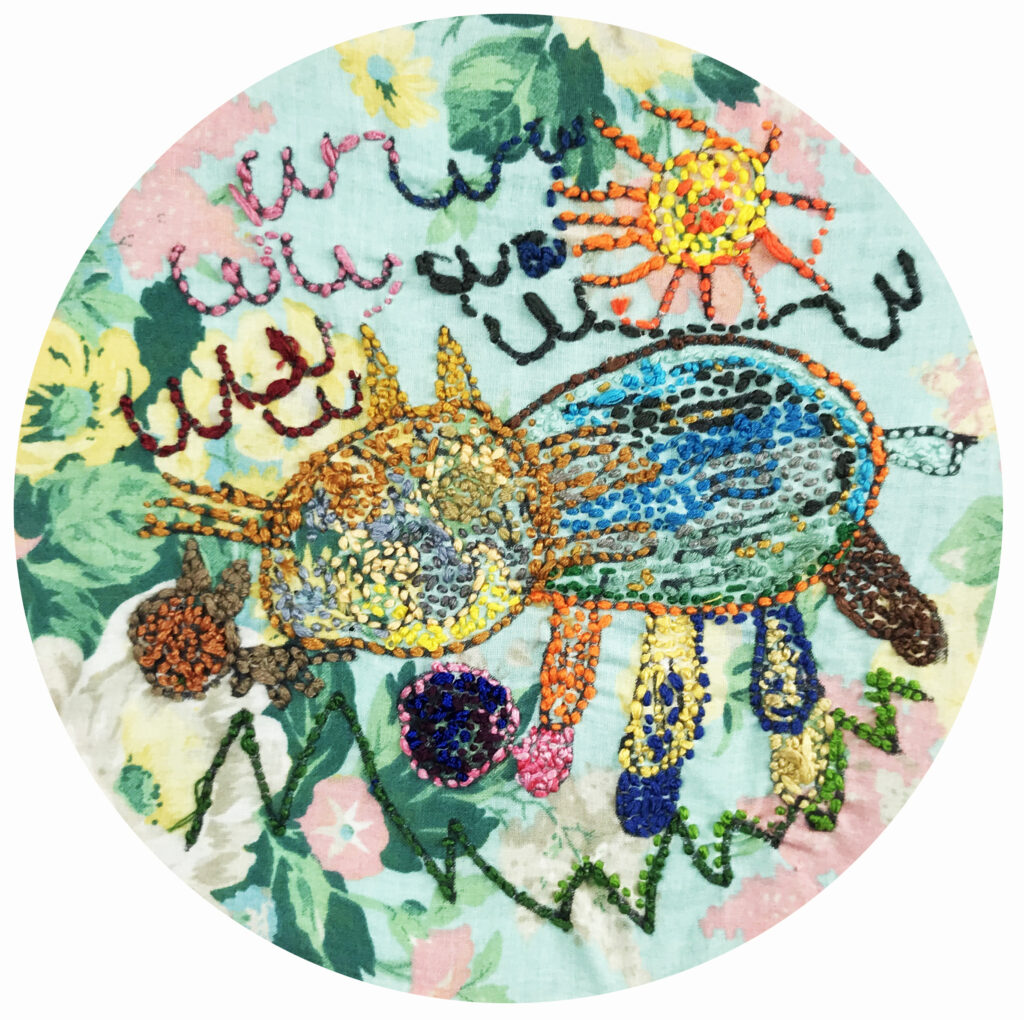 MEOW is our annual big group show! The artists have been hard at work creating cat art of all forms. Paintings, sculpture, fiber arts, hand painted tote bags and cat planters will all be on display and available for purchase.
JUNE 4-JULY 2
Arts Alive! Opening Reception: Saturday June 4th 6-9pm
Arts Alive! Closing Reception: Saturday July 2nd 6-9pm
GALLERY HOURS: M-F 9-2 + by appointment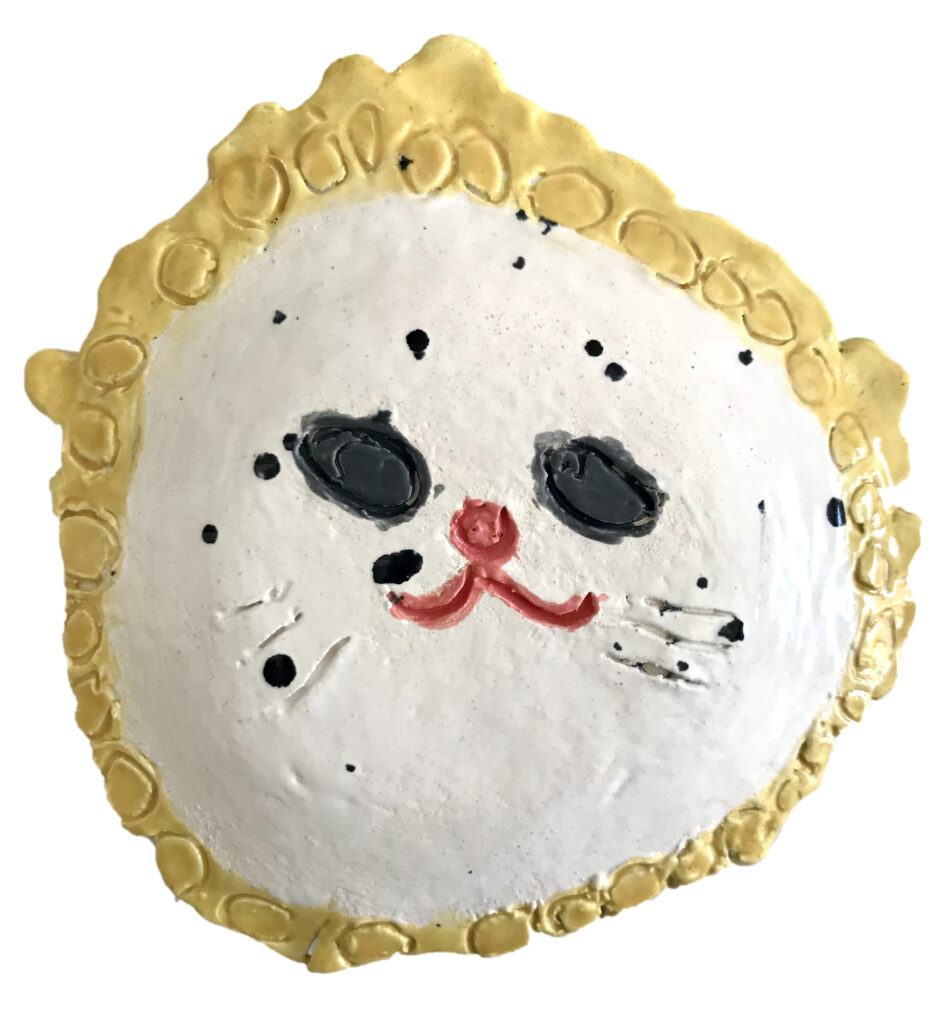 Images:
TOP: CHRIS JOHNSON, Rose, watercolor on paper
MIDDLE: DEANNA HUSE, Cat Playing With Yarn, embroidery
ABOVE (from left to right):
TAWNY MORGAN, Sun Flower, ceramic
KAT OLSEN, Tiger, acrylic on canvas
DALE LOWTRIP, Wild Cat, ceramic