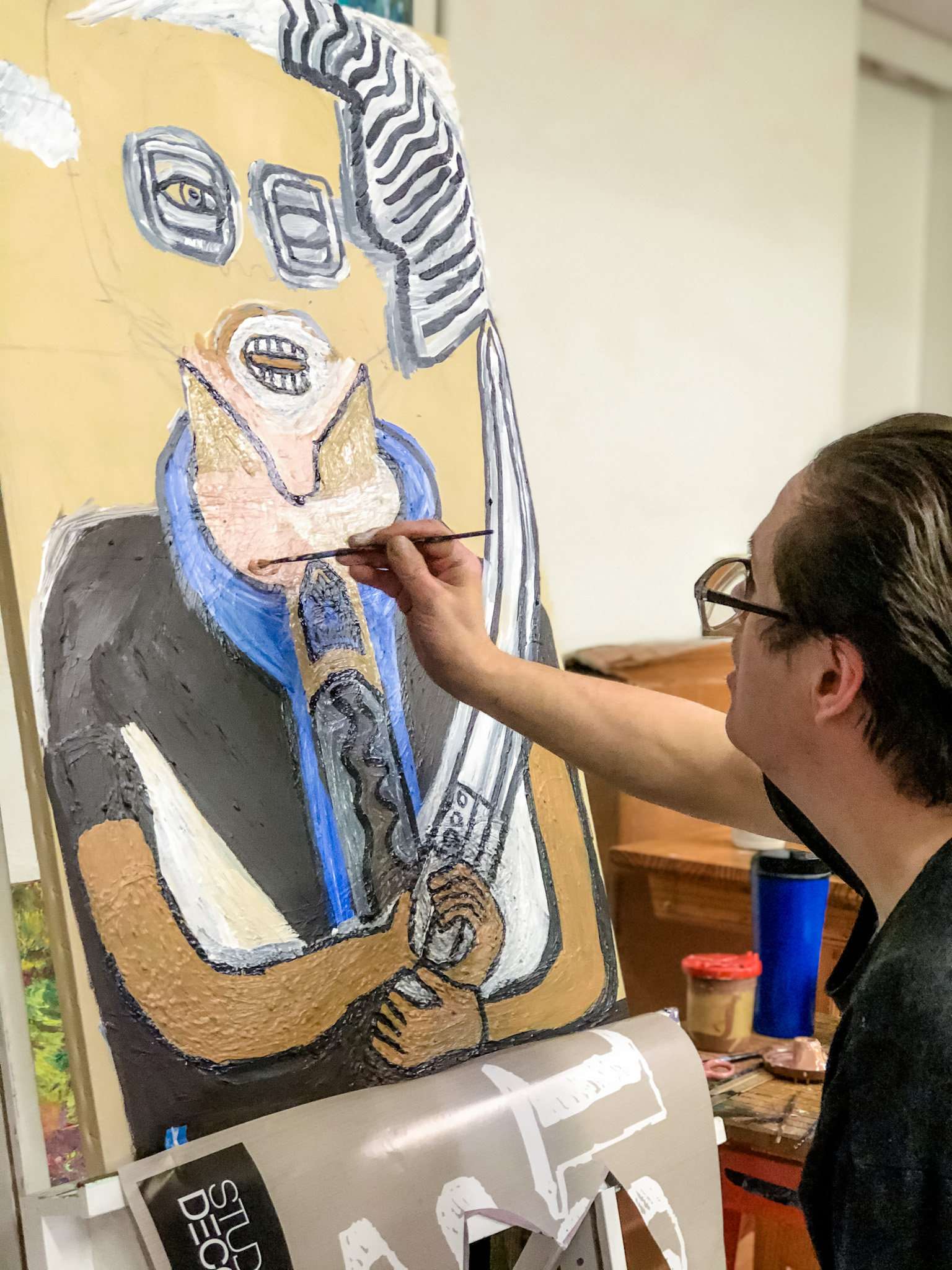 The life story of a 9 year old Soodie & here I am 46 years old.
When I was a baby boy when I was first born I had another name. Soodie is just a nickname my brother gave me. He tried to say cute and sweetie and got my name. The name I was born by birth; the name is Glen Martin Schwarz and I was told I was named after a famous artist. No one knew who that famous artist was, and I grew up loving art at very young age since I entered kindergarten and preschool.
Now 46 years old, I learned how to become a famous artist I am today.
Sometimes I do art about my family, brothers and sisters. I like to inspire kids about my art. Sometimes I do figure drawing. Sometimes I do clay sculpture. Some of my art is about the performances I've done. Some of my art is like a comic strip. I did the monster show last year and I'm doing it this year. I also paint pictures of local celebrities like Brian Tripp and Guy Fieri. And political paintings, and Johnny Cash paintings.
Years ago at the art studio we used to have figure drawing class. And we had models and we would draw what was in front of us. What we see. That is why I paint portraits.
CANVAS + CLAY GALLERY
233 F Street, Eureka, CA 95501
T-W 9-2, Th-F 9-4  (707) 273-1026 x 823
[email protected]
Sign Up For Our Mailing List