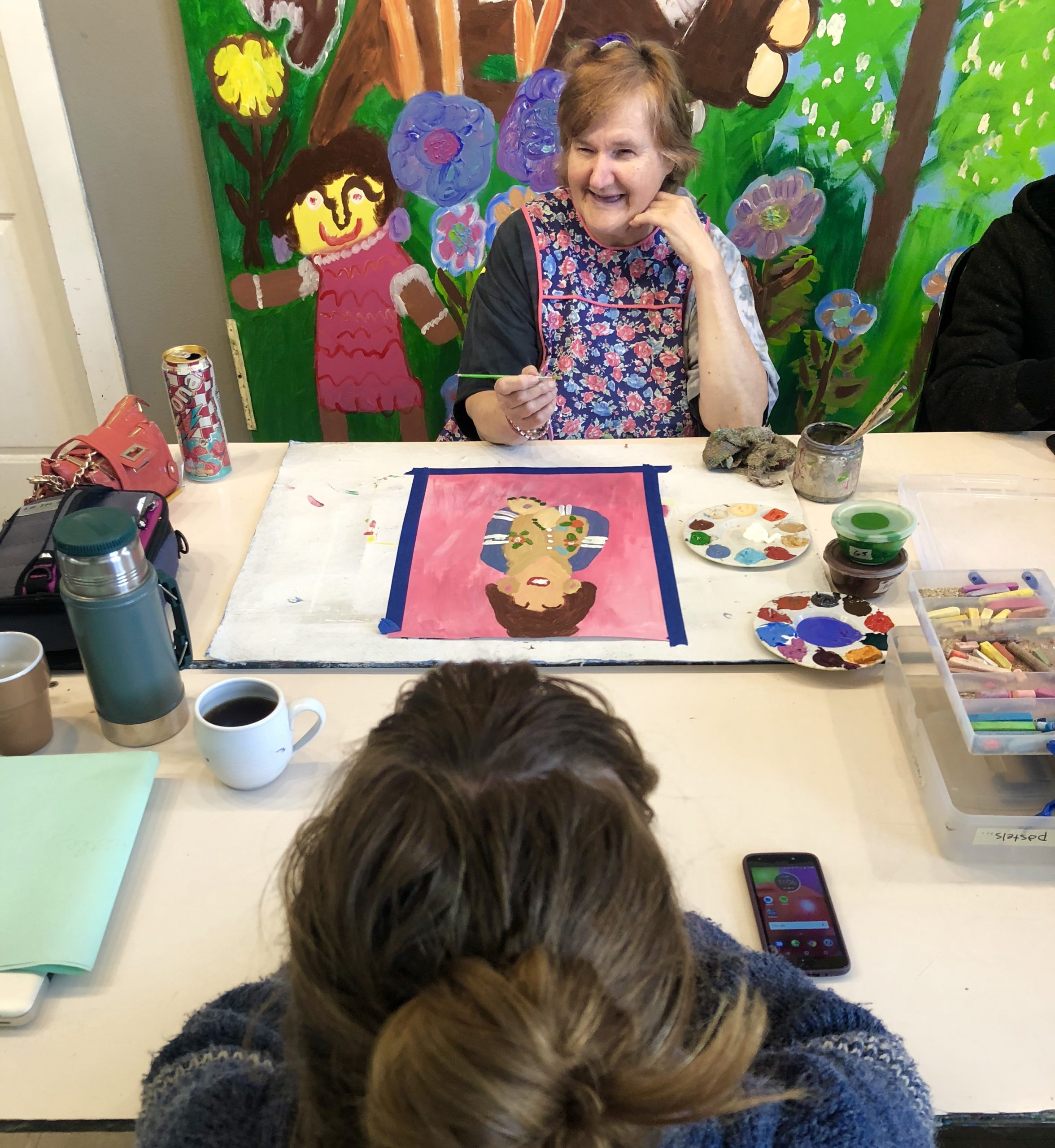 Christine Bietz was born in Lichtenfels Germany. Bietz's work is strongly influenced by her German heritage and memories of her family. Her whimsical acrylic paintings and ceramic sculptures, rich in color and texture, embody the sunny, vibrant character of the artist and her memories of her life in Germany. Bietz's palette consists of heavy use of her favorite color, what she calls her German Sky Blue. In each of her paintings she gives her subjects blue skies to live their happy lives under, imbuing each work with the happiness Bietz associates with her German family and life.
The artist reflects on her work:
"I like many colors and bright colors and changing colors. I call them my unique German colors…I enjoy putting my German family together with my German (colors)"
Bietz captures her subjects through a raw, authentic lens using descriptives such as Happy, Crazy and Wild in her titles. Making her selections of what details to render and what whimsical characteristics to add to her subject, whether it is beaming sunshine eyes, rosy pink circle checks or beards on women. She uses short heavy brush­strokes that layer and blend into one another to create fervor. In her portraits she highlights the subject's sunny disposition, encapsulating the moment of painting them in her German dream world.
Christine has been an artist at The Studio since 2004 creating drawings, paintings, and ceramic sculpture that invariably make the viewer smile. Christine retired from Canvas + Clay in 2021 and generously donated all of the work on view to the art studio that she loved for 17 years.
Selected Shows:
2018 Authentic Threads, Canvas + Clay Gallery, Eureka CA
2018 Professional Juried Exhibition, Humboldt County Fair, Ferndale CA
2019 HEEL, Canvas + Clay Gallery, Eureka CA
2019 Holiday Sale, Canvas + Clay Gallery, Eureka CA
Sign Up For Our Mailing List